Community
15 must read books on designing and developing ethical and accessible products
From The Ethical Design Handbook to Disability Visibility, this is your living document of quality reads that will help you design or build ethical products that are inclusive of everyone.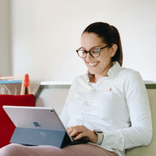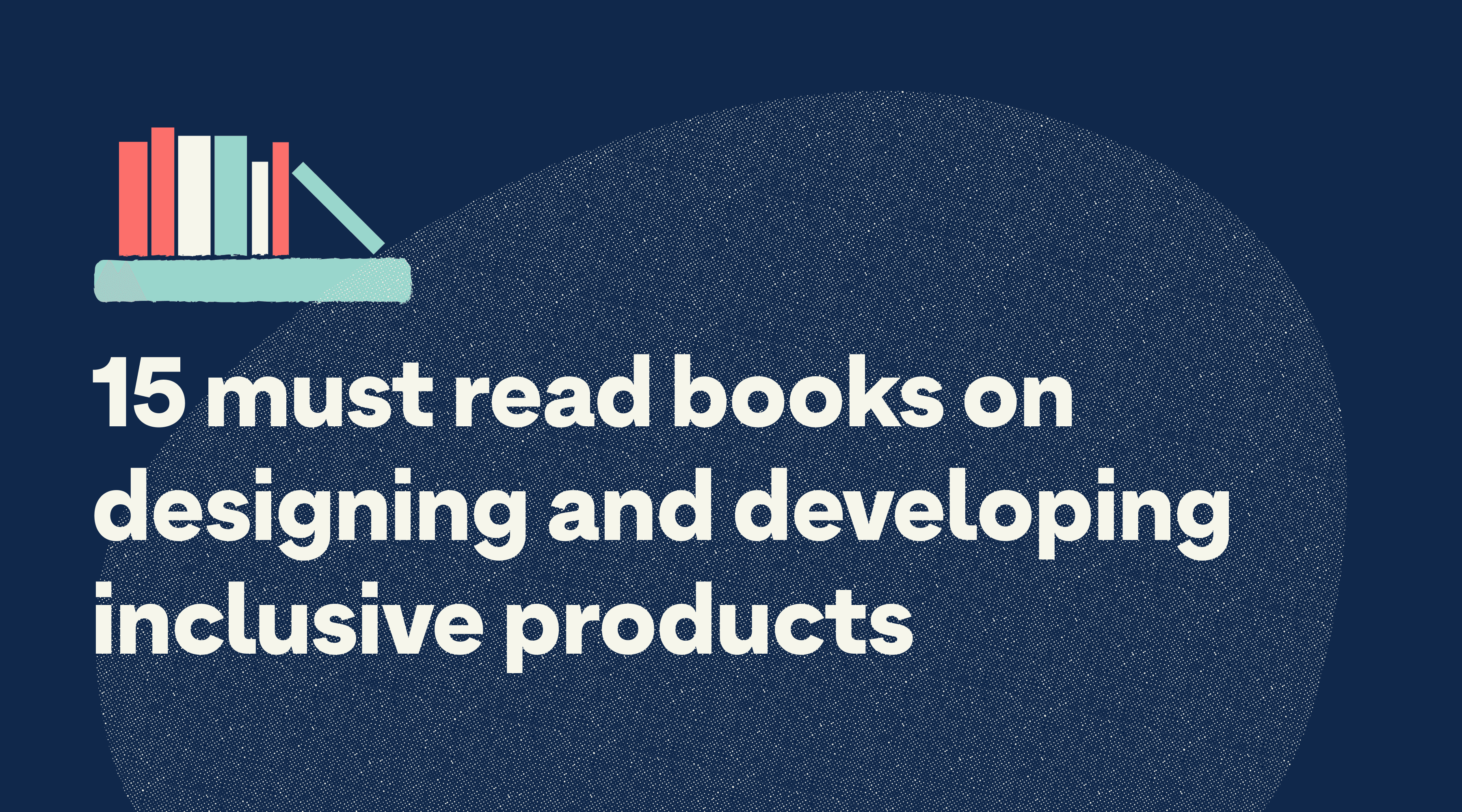 While diagnoses were recognized as far back as the Greeks, they wouldn't be "systematically published" and ordered in a comprehensive system until the eighteenth century. Even then the topic and discussion of disability were mum's the word. As with most things that scare, concern, or confuse humans, those that fell under the umbrella were branded with the mark of negativity, and we as humans actively did (and still do) our best to shun it from our daily lives.
Fast forward centuries later, the world's information is at our fingertips yet the social systems in place are mostly not designed to account for or represent those that aren't "typically abled". And while we at Stark have been fortunate to actively watch, participate, and help shape the rise of topics like accessibility, disability, and inclusivity in the spotlight it deserves, it's clear on the education front, despite the progress, that we have a long way to go.
As a maker and business in the twenty-first century, if you desire to innovate, increase market share, and establish a quality product for your users, trust must be established. And in order to establish trust, we must show through our products and services that we're committed to seeing our customers rather than excluding them. As we've come to realize harnessing our ever-expanding community at Stark, the desire to learn and do what's right, building ethical products, is there. However, the education to do so is often outdated and not humanly digestible—resulting in people turning away from it. That must change.
We at Team Stark are bookworms, and in our quest to learn all we can about those in our community that we're designing and building for, we decided to share some of the quality reads, that stand out from the rest, with you. They're the books we recommend if you're designing or building a product, want to ensure it can be used by everyone, and that your North Star is a product with people at the helm and a desire to level up.
Grab a coffee or tea, cuddle up on the couch, prepare to be uncomfortable, and learn a ton! And don't forget to share those key learnings with as many people as you can.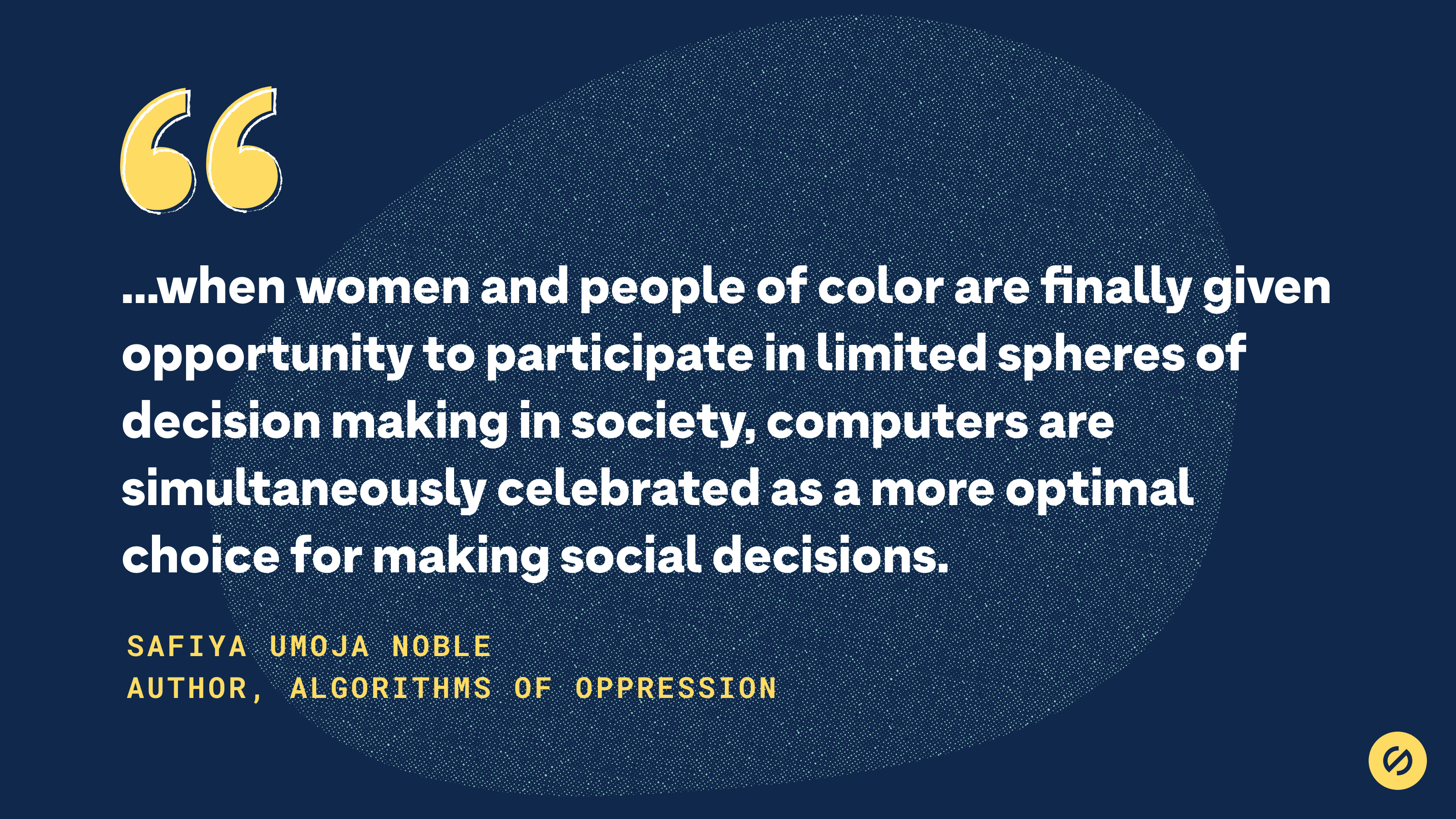 In Algorithms of Oppression, Safiya Umoja Noble challenges the idea that search engines like Google offer an equal playing field for all forms of ideas, identities, and activities. Data discrimination is a real social problem; Noble argues that the combination of private interests in promoting certain sites, along with the monopoly status of a relatively small number of Internet search engines, leads to a biased set of search algorithms that privilege whiteness and discriminate against people of color, and more specifically women of color.
Through an analysis of textual and media searches as well as extensive research on paid online advertising, Noble exposes a culture of racism and sexism in the way discoverability is created online. As search engines and their related companies grow in importance―operating as a source for email, a major vehicle for primary and secondary school learning, and beyond―understanding and reversing these unsettling trends and discriminatory practices is of utmost importance.
We live in the age of the algorithm. Increasingly, the decisions that affect our lives—where we go to school, whether we can get a job or a loan, how much we pay for health insurance—are being made not by humans, but by machines. In theory,
this should lead to greater fairness: Everyone is judged according to the same rules.
But as mathematician and data scientist Cathy O'Neil reveals, the mathematical models being used today are unregulated and incontestable, even when they're wrong. Most troubling, they reinforce discrimination—propping up the lucky, punishing the downtrodden, and undermining our democracy in the process. Welcome to the dark side of big data.
A handbook on ethical design for digital products, full of practical guidelines on how to make ethical decisions to influence a positive change, without hurting the bottom line. Learn how you can sustainably grow your business—while avoiding dark patterns—and comply with GDPR and CCPA.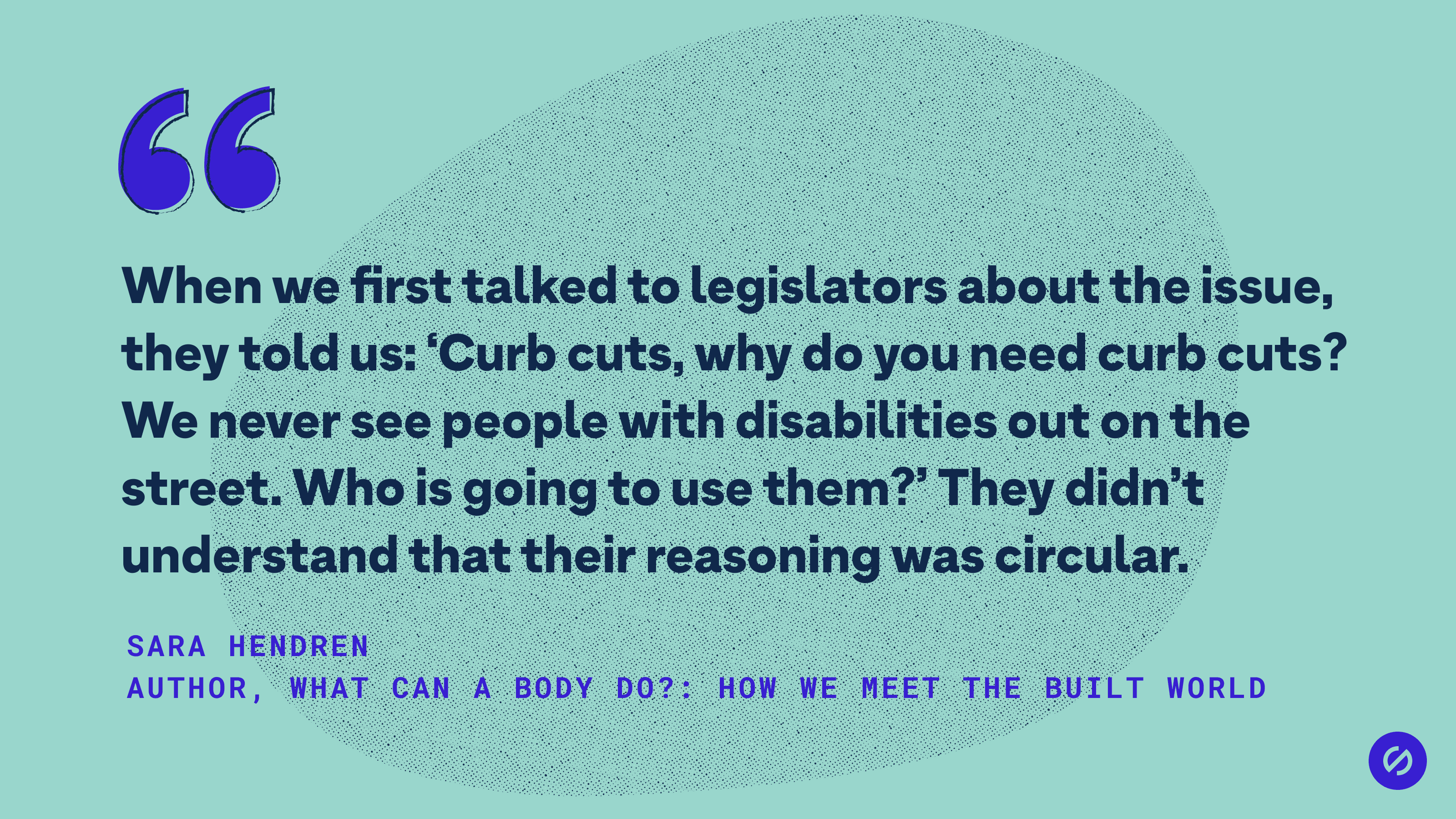 In a series of vivid stories drawn from the lived experience of disability and the ideas and innovations that have emerged from it—from cyborg arms to customizable cardboard chairs to deaf architecture—Sara Hendren invites us to rethink the things and settings we live with. What might assistance based on the body's stunning capacity for adaptation—rather than a rigid insistence on "normalcy"—look like? Can we foster interdependent, not just independent, living? How do we creatively engineer public spaces that allow us all to navigate our common terrain? By rendering familiar objects and environments newly strange and wondrous, What Can a Body Do? helps us imagine a future that will better meet the extraordinary range of our collective needs and desires.
Written by Heydon Pickering, Inclusive Front-End Design Patterns includes dozens of practical examples of accessible interface components and inclusive design workflow, applicable to your work right away. With this book, you'll know exactly how to keep interfaces accessible from the very start, and how to design and build inclusive websites without hassle and unnecessary code.
If you are in charge of the user experience, development, or strategy for a website, A Web for Everyone will help you make your site accessible without sacrificing design or innovation. Rooted in universal design principles, this book provides solutions, practical advice, and examples of how to create sites that everyone can use.
Sometimes designed objects reject their users: a computer mouse that doesn't work for left-handed people, for example, or a touchscreen payment system that only works for people who read English phrases, have twenty-twenty vision, and use a credit card. Something as simple as color choices can render a product unusable for millions. These mismatches are the building blocks of exclusion. In Mismatch, Kat Holmes describes how design can lead to exclusion, and how design can also remedy exclusion. Inclusive design methods—designing objects with, rather than for excluded users—can create elegant solutions that work well and benefit all.
From the seventeenth century to the early years of the twentieth, the population of Martha's Vineyard manifested an extremely high rate of profound hereditary deafness. In stark contrast to the experience of most deaf people in our own society, the Vineyarders who were born deaf were so thoroughly integrated into the daily life of the community that they were not seen—and did not see themselves—as handicapped or as a group apart. Deaf people were included in all aspects of life, such as town politics, jobs, church affairs, and social life. How was this possible? On the Vineyard, hearing and deaf islanders alike grew up speaking sign language. This unique sociolinguistic adaptation meant that the usual barriers to communication between the hearing and the deaf, which so isolate many deaf people today, did not exist.
We humans are messy, illogical creatures who like to imagine we're in control—but we blithely let our biases lead us astray. In Design for Cognitive Bias, David Dylan Thomas lays out the irrational forces that shape our everyday decisions and, inevitably, inform the experiences we craft. Once we grasp the logic powering these forces, we stand a fighting chance of confronting them, tempering them, and even harnessing them for good. Come along on a whirlwind tour of the cognitive biases that encroach on our lives and our work, and learn to start designing more consciously.
Buying groceries, tracking our health, finding a date—whatever we want to do, odds are that we can now do it online. But few of us realize just how many oversights, biases, and downright ethical nightmares are baked inside the tech products we use every day. It's time we change that.
In Technically Wrong, Sara Wachter-Boettcher demystifies the tech industry, leaving those of us on the other side of the screen better prepared to make informed choices about the services we use―and to demand more from the companies behind them.
Any business that isn't reaching a diverse market is missing out on enormous revenue potential and the opportunity to build products that suit its users' core needs. The economic "why" has been firmly established, but what about the "how?" How can business leaders adapt to our ever-more-diverse world by capturing market share and building more inclusive products for people of color, women, and other underrepresented groups? The Product Inclusion Team at Google has developed strategies to do just that and Building For Everyone is the practical guide to following in their footsteps.
Have you ever hit the big blue button to activate automatic doors or used an ergonomic kitchen tool? If you have, then you've benefited from accessible design ―design for people with physical, sensory, and cognitive disabilities. These ubiquitous touchstones of modern life were once anything but. Disability advocates fought tirelessly to ensure that the needs of people with disabilities became a standard part of public design thinking. That fight took many forms worldwide, but in the United States it became a civil rights issue; activists used design to make an argument about the place of people with disabilities in public life.
Bess Williamson provides an extraordinary look at everyday designs, marrying accessibility with aesthetics, to provide an insight into a world in which we are all active participants, but often passive onlookers. Richly detailed, with stories of politics and innovation, Williamson's Accessible America takes us through this important history, showing how American ideas of individualism and rights came to shape the material world, often with unexpected consequences.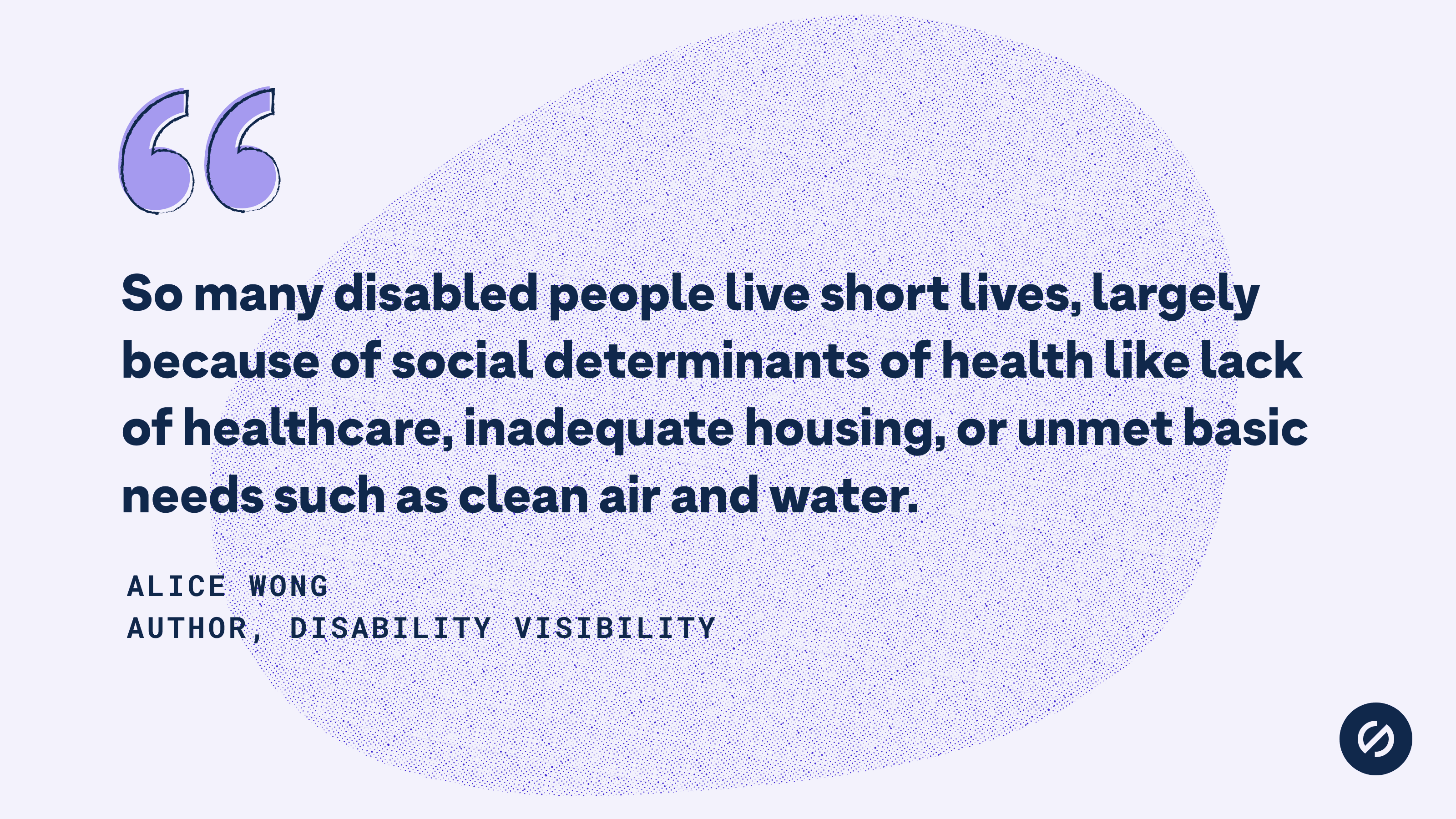 One in five people in the United States live with a disability. Some disabilities are visible, others less apparent—but all are underrepresented in media and popular culture. Now, just in time for the thirtieth anniversary of the Americans with Disabilities Act, activist Alice Wong brings together this urgent, galvanizing collection of contemporary essays by disabled people.
Wong's anthology gives a glimpse into the rich complexity of the disabled experience, highlighting the passions, talents, and everyday lives of this community. It invites readers to question their own understandings. It celebrates and documents disability culture in the now. It looks to the future and the past with hope and love.
In Inclusive Design for a Digital World, multiple crucial aspects of technological accessibility are confronted, followed by step-by-step solutions from User Experience Design professor and Author Regine Gilbert. Think about every potential user who could be using your product. Could they be visually impaired? Have limited motor skills? Be deaf or hard of hearing? This book addresses a plethora of web accessibility issues that people with disabilities face. It also covers the Web Content Accessibility Guidelines (WCAG) 2.1 requirements, emerging technologies such as VR and AR, best practices for web development, and more.
You make the web more inclusive for everyone, everywhere, when you design with accessibility in mind. In her book, Laura Kalbag guides you through the accessibility landscape to understand disability and impairment challenges; get a handle on important laws and guidelines; and learn how to plan for, evaluate, and test accessible design. You'll learn how to leverage tools and techniques like clear copywriting, well-structured IA, meaningful HTML, and thoughtful design, to create a solid set of best practices.
---
This list of books is a great starting point on your journey towards educating yourself and others on building products and services that are accessible and usable to everyone. We know this list, should the industry continue to trend toward more educated, will be a living document. Think something should be on here that we're missing? Let us know! We'd love to add to this.
Have you read any of these books already? Come join us and other designers, developers, and more in our Slack community to review and discuss it!