Announcements
Announcing our $1.5M in funding, billing accounts, and a fresh re-brand
Today marks the beginning of a major milestone for Stark, and the opportunities it will allow for the world of accessibility in software.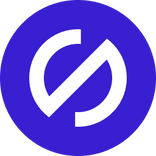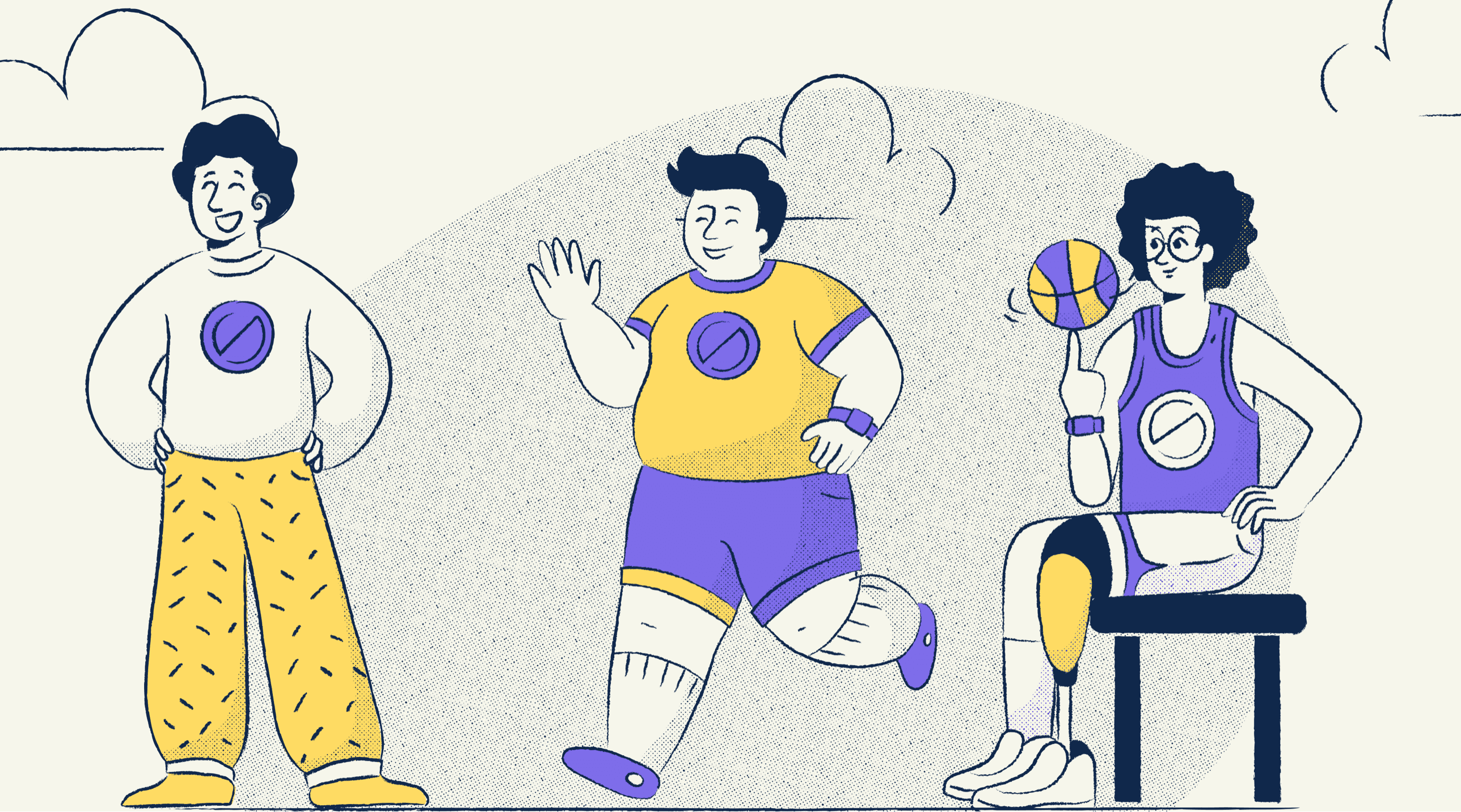 Today marks the beginning of a major milestone for Stark, and the opportunities it will allow for the world of accessibility in software. We are incredibly excited and proud to announce our $1.5M pre-seed funding from some of the world's best tech leaders and institutional investors, including the CTO of Github, Darling Ventures, Indicator Ventures, Kleiner Perkins Scout Fund, Basecamp Ventures, Product Lead of Accessibility at Atlassian, Director of Equitable Design & Impact at Culture Amp, Director of Design at DuckDuckGo, Former VP of Software Development at Oracle, and more.
But before we get into all of today's news (there's a lot more than just funding, so read on!), we wanted to start this post off with a huge "Thank you!" to all of you who have supported Stark in millions of small and big ways since we first started.
We've worked hard to create a community, product, and brand that delivers quality and value at all touch points. And we wanted any funding to be a byproduct of some form of success. Every day, we're grateful to learn from so many talented folks, traveling the world, and understanding what access looks like from large tech hubs to the smallest villages around the world. In a world where technology products are still dominated by white cis men, we want to ensure our product is built with individuals across the spectrum of abilities. And we can't and don't want to do this without all of you in the Stark community. At the end of the day, if we were going to help software teams build products that are ADA compliant, we need to make sure we understand as much as possible from those who often aren't granted that access to the innovative technology published daily.
1 in 4 adults (not including the 2.8 million children) in the United States have some type of registered disability, and over 1 Billion globally. Universal inclusion is key and the tailwinds for the emerging industry are set to ignite. At Stark we want to lead the next generation of that accessibility technology––removing the dated thinking, approach, and technology so many have come to expect in this space. In a world where objects can be landed in space and returned back to earth, there is no reason the world's technology shouldn't be accessible and in turn easily usable, to everyone—regardless of physical, mental, or socioeconomic background.
For that same reason, we wanted investors that understood the value and priorities in servicing our community. We needed investors that inherently believed everyone should be given access. And that accessibility wasn't a nice-to-have. We needed teammates that invested in a mission that went far deeper than the tools we are building. It is a privilege to have gotten not just investors, but an extended team that hit the ground running with us from the very beginning.
I am so deeply grateful for the Stark team (now 7, and growing!) who through their broad spectrum of talents and abilities are already shaping our company culture in a way that ensures every decision we make, what we fight for, and who we build for represents the broad spectrum of the people using software today. It's our team, along with our community and boosted by this investment as well as partners that ensure Stark stays ahead of the game. It means Stark has the space to re-define and re-shape the accessibility compliance market, and bring on world class people (yes we are hiring!) from places all around the globe to ensure companies everywhere build forward thinking software that works for everybody.
Over 300,000 of you from some of the best tech startups and corporate companies such as Microsoft, Oscar Health, US Bank, Instagram, Pfizer, Volkswagen, Dropbox, and more are using Stark in your daily workflow. Wow! And in only 8 months we saw over 10,000 designers, engineers, and product managers join the incredibly engaged and fast growing Stark community. The reason so many of you use Stark and that it's successful, is because we're baked right into the workflow and tools you already know and love. No more complex spreadsheets, old-school checkers and clunky workflows. Instead, Stark empowers you to do intelligent contrast checking, instant color blindness simulation, and seamless auditing right in Figma, Adobe XD and Sketch.

But there's so much more we have in store! So, today we're introducing the first of many new features that will expand our product toward our big vision, starting with some of the most requested features for teams using Stark alongside a beautiful new branding that shows accessible design is not full of limitations but inspiration.
Say hello to beautifully accessible branding
Stark's new look had two main goals it set out to achieve: Change the way people around the world understand, see, and know about accessibility, by giving the industry a brand that was bright, beautiful, and stood strong in foundational principles of our craft. The second and core goal was to change the way the industry spotlights disability. We wanted to give you a brand representative of the craft and people we build for, and make clear that accessible design is beautiful, and disabled does not mean unable.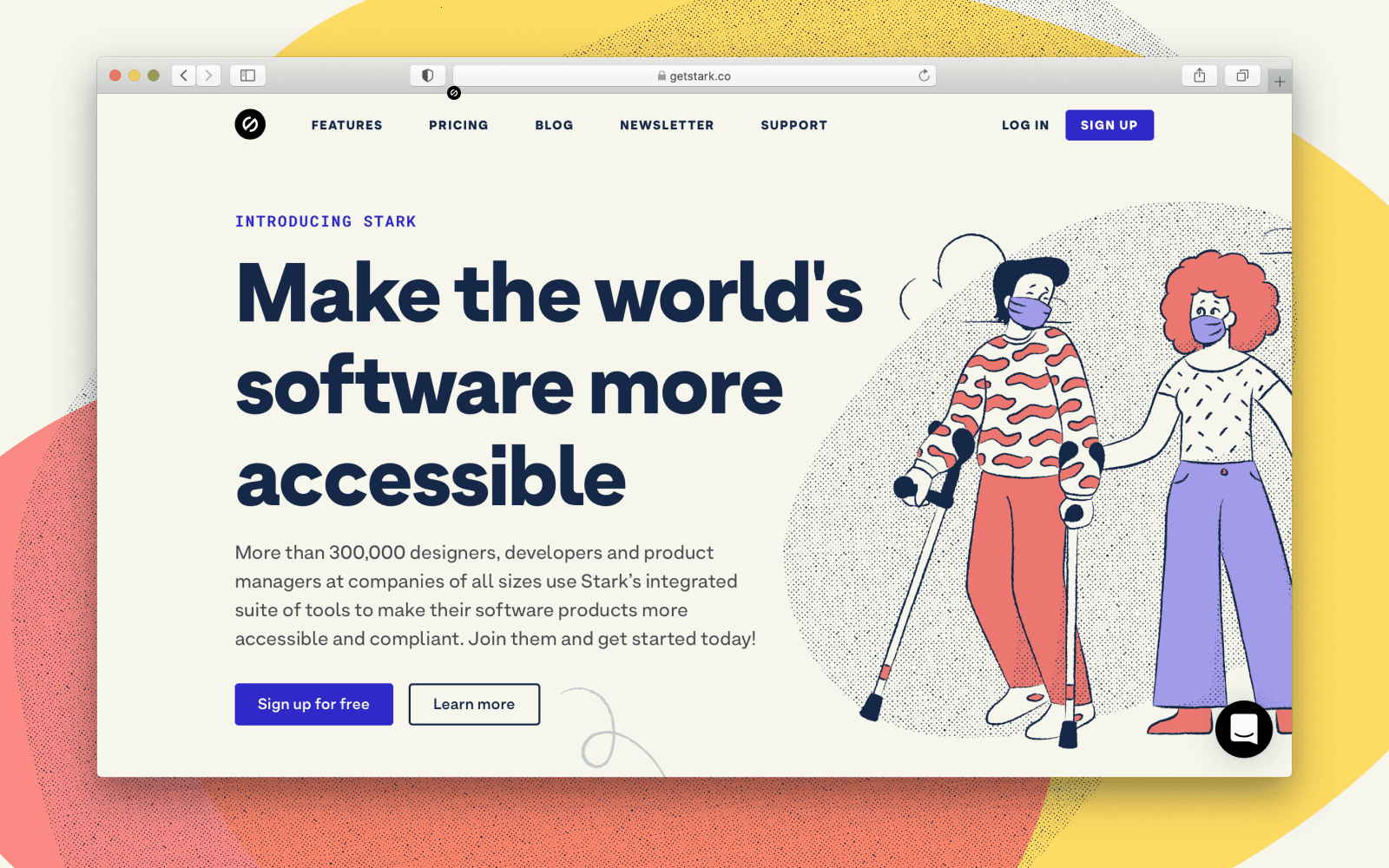 Stark Accounts & Centralized Billing
As Stark continued to grow, many of you asked for a way to manage your personal and team billing, the ability to easily remove and add team members able to use Stark, and a centralized place for quick access to all things relevant to using Stark. Today, we're pumped to roll out a beautiful account system for more centralized billing needs, and some fast follows adding improvement for team management and additional billing options are not far behind.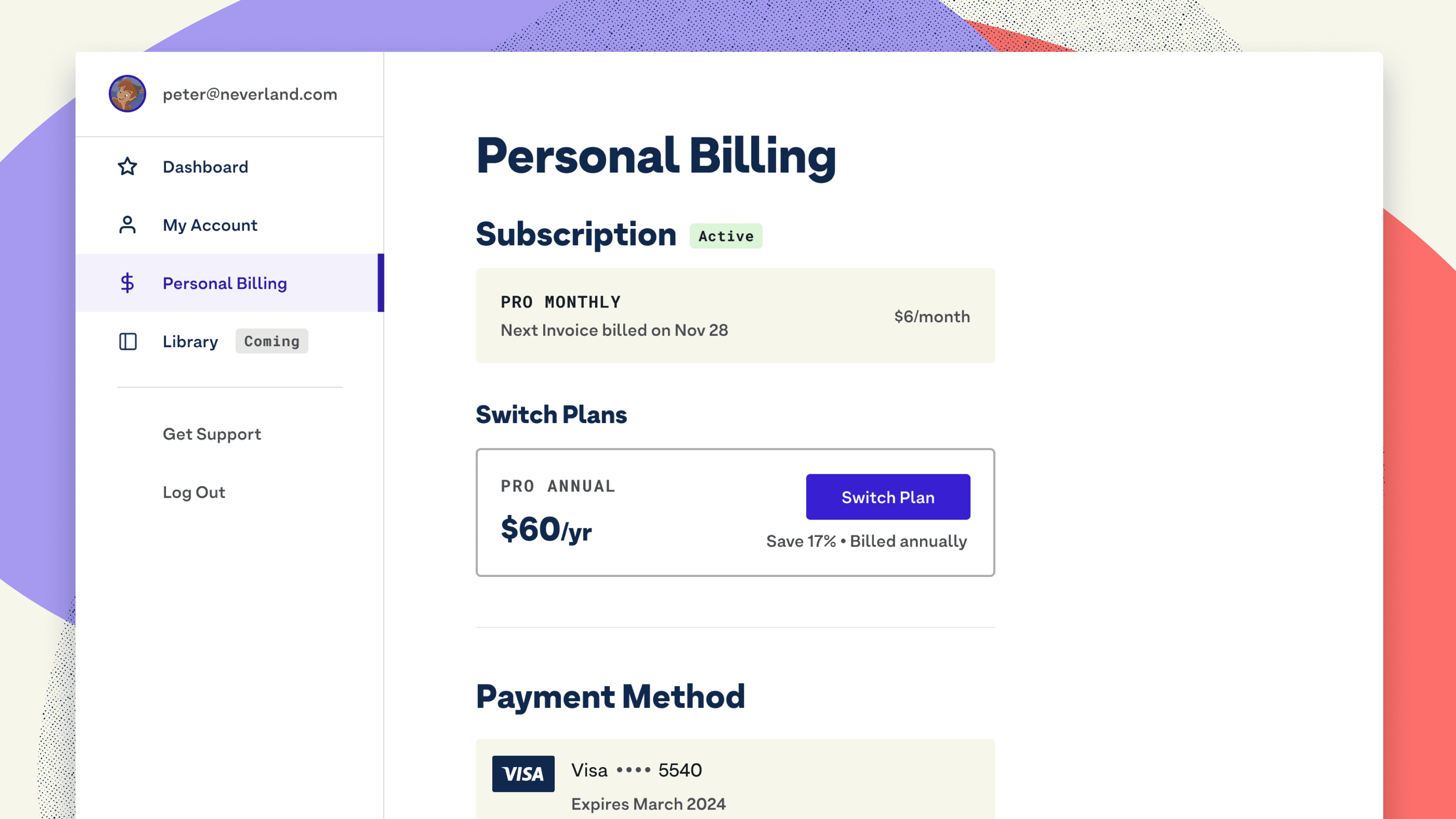 What's coming
Stark's vision is to make the world's products accessible for everyone. To achieve that we need accessibility and compliance tools that meet designers, developers and product managers right where they work – baked into market-leading design and development software and connected to Stark's AI-powered platform to offer seamless, assisted, and automated workflows that remove re-work, reduce cost and time to compliance for software companies, and increase customer satisfaction for end users. With the new capital the company is now well positioned to make this vision a reality.
If we think of the process for product development for software in pillars, what Stark is doing isn't for any particular pillar, but rather for the horizontal foundation that cuts across. Accessibility and Compliance are a byproduct––and a non-starter for bigger orgs now that accessibility/compliance is becoming par for the course throughout orgs at all stages.
In a few weeks from now, we'll launch our first developer integration as we shift from design-only toward being the foundation for accessibility and compliance for the entire product development team.
And for those of you who are seeing Stark for the first time, the process is simple, a tier free of charge, and with instant results.
Our plan is, and always has been, to enable everyone to create and build accessible software in a way that enhances your workflow and educates you along the way. With that being said, we're going to be releasing some awesome new features to the platform that enable you to do so.
...and that's just a few of the exciting things headed your way.
We cannot thank you enough for the endless support, positive words of encouragement and most importantly, your awesome and constructive feedback. You have built Stark right alongside us and have made our tools faster and even more beautiful. We've watched as you've created and shipped some of the most incredible products we use on a regular basis. To say it is humbling to do this would be an understatement.
Here's to making the world's products accessible for everyone.
---
Excited about Stark, our community and upcoming launches, and want to chat about them? Be sure to join us on Twitter, Slack, YouTube, and Instagram to stay up to date with the latest. As always, feel free to contact us with questions or feedback at hello@getstark.co.