Product
How we updated our Vision Simulator with the help of our community
Vision simulations are never perfect. But here at Stark, we're always striving to give you the best experience, which is why we've updated our Vision Simulator to generate more accurate simulations.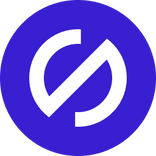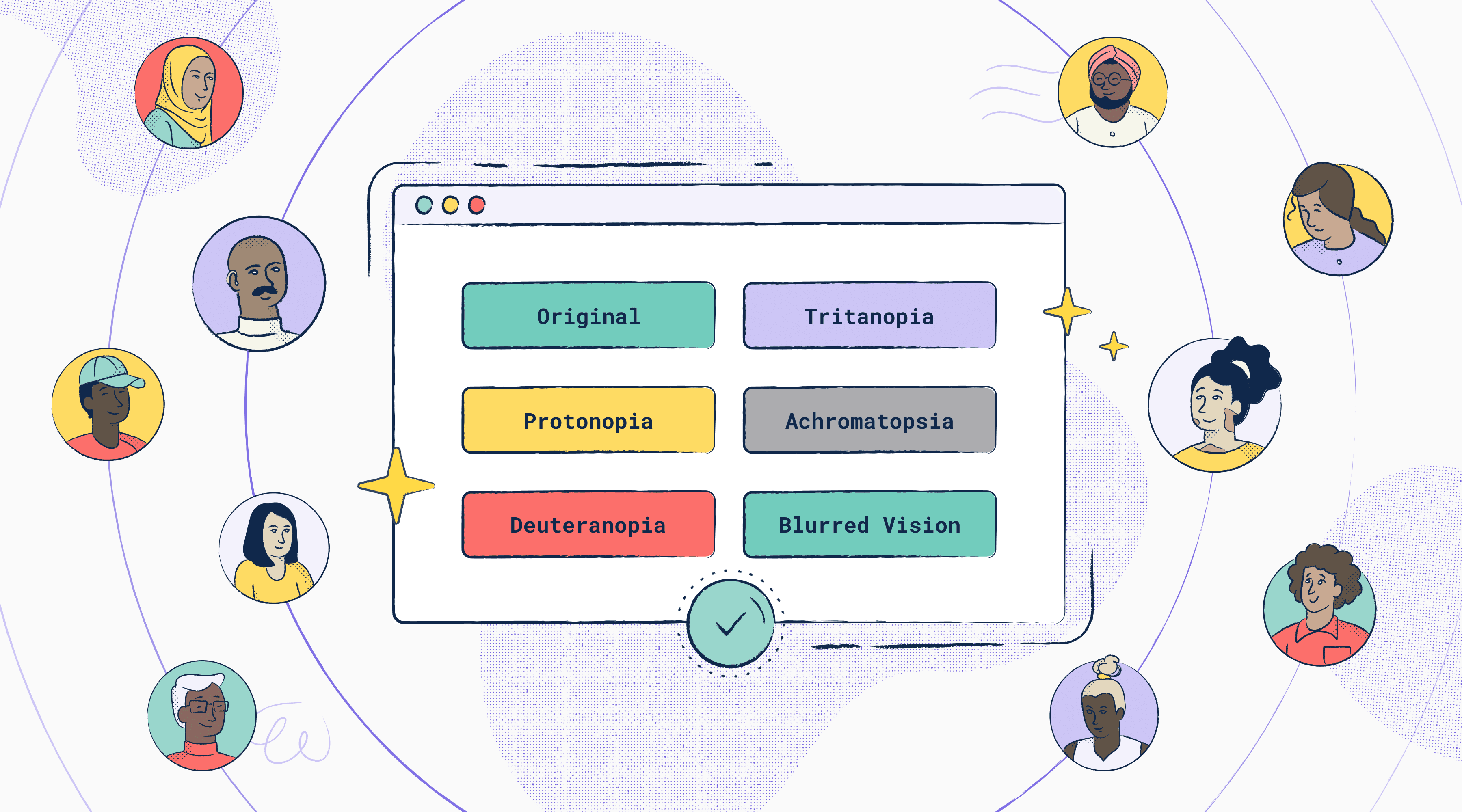 As a Stark user, you know that we love to hear your feedback and feature requests. While we can't promise to make every request a reality right away, we can promise to do our research and give you the best tools on the market.
Lucky for us, our CTO Michael Fouquet loves a good research rabbit hole. He was hearing some chatter in the Stark community about our vision simulations for color blindness and color vision deficiencies (CVD).
"The feedback ranged from 'this looks different [from] what I'd expect' to 'I think your simulations are incorrect,'" he says.
Because we're always striving to provide the best experience we can, Michael set out to confirm this feedback. What he found is that there are, in fact, better ways for us to handle vision simulations.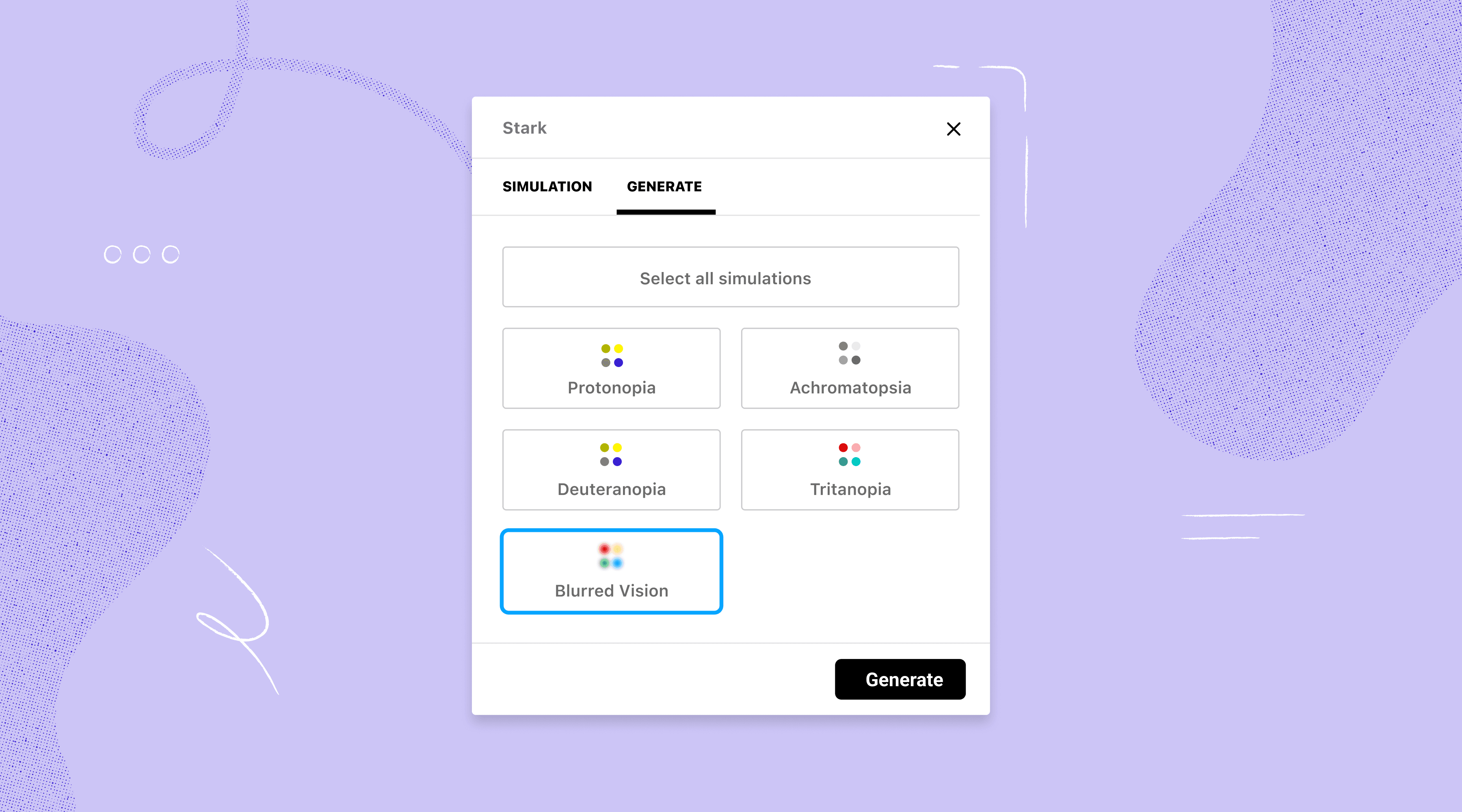 So we got to work on updating our Vision Simulator, using newer and more accurate models. The result? Fewer simulations that cover a wider spectrum of vision types. And this update is available for all our plugins and our browser extension.
Allow us a moment to nerd out
Let's take a (very brief) deep dive into our findings and how they've influenced the decisions we've made.
First, it's important to remember why we need CVD (color vision deficiency) simulations. It's estimated that 300 million people worldwide have a CVD. To ensure our designs are accessible to as many people as possible, we need to understand what they see.
But we should also keep in mind that CVD simulations will not give you the full picture. While they serve as a good gut check for your design's color schemes, they'll never show you exactly what someone with protanopia or tritanopia might see.
At Stark, we're dedicated to always grounding our work in the latest research, so we took a look at the range of models available for simulating color blindness.
"We can't ignore the new research showing that there are better ways to do these simulations today than in the past," Michael says.
What this means is that these older models weren't necessarily designed to account for the most severe CVD users. We decided it was time to bring these latest models to our Vision Simulator.
Here's what's new in the Vision Simulator
Next time you use the Vision Simulator, you'll notice that we've simplified the simulation types to focus on the most severe CVD cases. This means that you'll no longer see protanomaly, deuteranomaly, tritanomaly, or achromatomaly in the drop-down menu.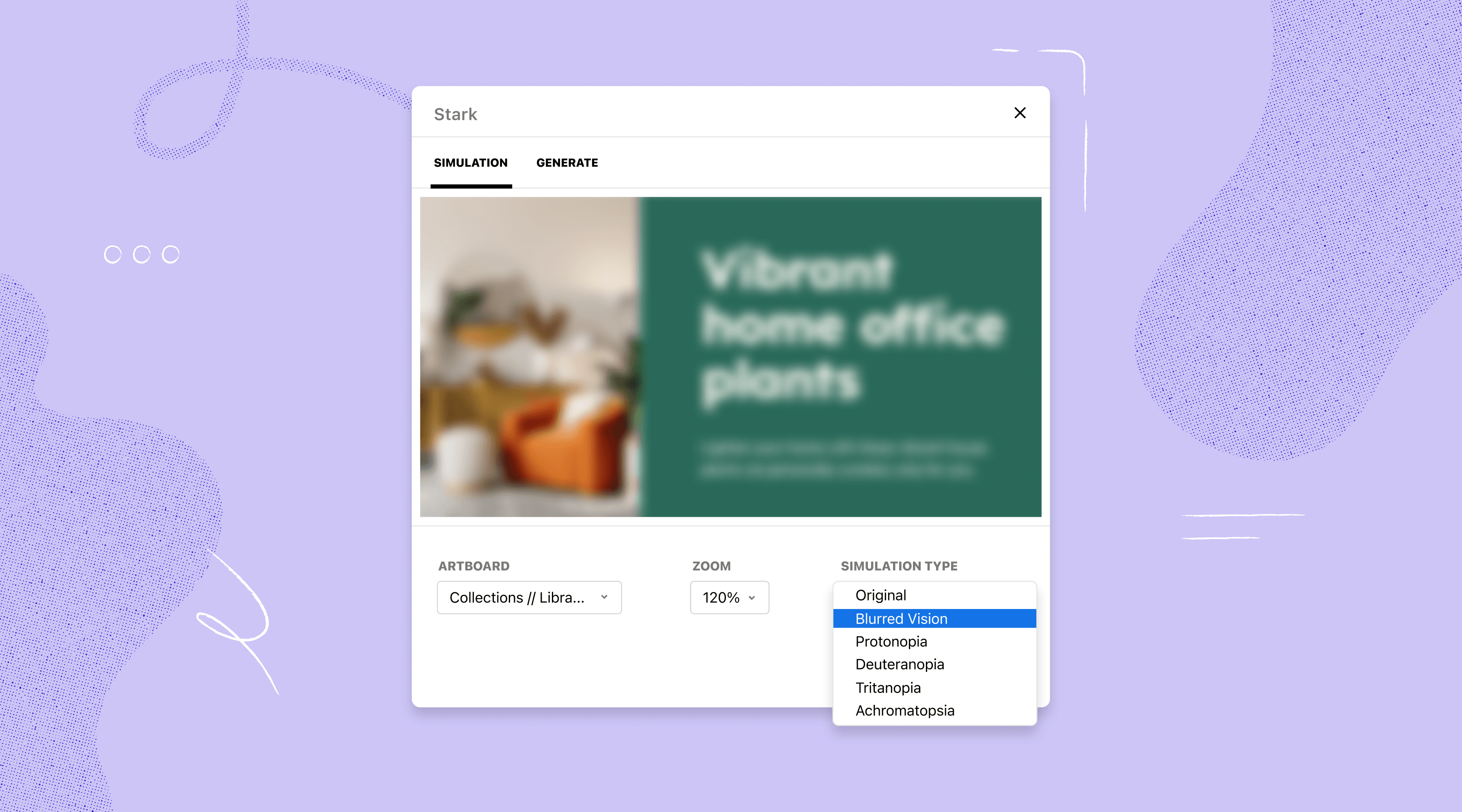 "We are sticking with the more severe CVD simulations because if you can design and build against those, all users will be covered," Michael says. "We're simplifying the design in a way that increases the quality of the output."
And with the latest research-based models now built into Stark, we're ensuring better accuracy and coverage.
As before, Pro users have access to all simulation types. Free users can still simulate protanopia, deuteranopia, and tritanopia with their 3 trials of the vision generator.
So what are you waiting for? Download our plugins, check out the Vision Simulator, and upgrade your plan to get unlimited simulations.
---
Want to be part of a community of accessibility superheroes? Join our Slack community, and follow us on Twitter and Instagram. You can also sign up for our newsletter to stay up to date on the latest features and news.