Announcements
Introducing Stark for Education and free trials for Teams
Today, we're giving more people than ever access to Stark, and we can't wait to see what they build. Read more about our exciting product news for students, educators, and teams.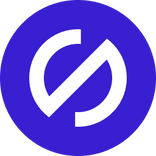 It's safe to say that these last few months have been a whirlwind here at Stark, from introducing our new suite of tools to launching Stark for Mac. We're incredibly humbled by all the love we've received.
Many of you have not only shared your feedback but given us a behind-the-scenes look at how Stark helps you build accessible products across various industries—from gaming to e-commerce. Your passion for building inclusive products drives us every day, and we couldn't be more inspired by your work.
As tens of thousands of people have joined Stark over the past few months, there are 2 requests we've heard most from customers who want to bring their teams or entire organizations to Stark. Today, we're excited to announce major changes that will make it easier to get started and supercharge your accessibility work.
Stark Pro is now free for students and educators
It's our mission to make the world's software accessible for everyone, and we believe that starts with providing the best tools and education to software makers.
That's why we're making Stark Pro entirely free for students and educators. All students and educators from primary and secondary schools, colleges, universities, and alternative education programs like design and code boot camps are eligible.
Follow these 3 steps, and we'll get you going on your accessibility journey:
Create a free Stark account with your .edu email or personal email address

Email us at education@getstark.co and tell us if you're a student or faculty member

Get verified for a free Stark Pro plan, and you're ready to go!
New 30-day trials for Team plans
It always takes a little time to onboard your team to a new product and figure out how it fits in with your current workflow—or how it could help you refine it!
We're introducing a 30-day free trial for Team plans to make that process as frictionless as possible. Simply go to the pricing page and choose the Team plan to start your trial.
As the admin of a shiny new Stark Team plan, you can quickly add teammates and take their accessibility work to the next level with our design plugins, browser extension, and, of course, the all-new Stark for Mac app.
Accessibility is a team sport
We believe that accessibility is a fundamental right for every human, but we can only secure this right if we design and build systems to account for it. As an industry, we have the tools and knowledge to build software that is inclusive of everyone. At Stark, we want our tools to empower the product makers of today and tomorrow.
Today's updates help us ensure more people have access to Stark's ecosystem. We can't wait to see what companies and students worldwide will build with Stark. If you're working on an exciting project, be sure to join our community and share it with us. And if you have feedback or feature requests, let us know how we can make Stark better.
---
Want to be part of a community of accessibility superheroes? Join over 50,000 experts in our Slack community, and follow us on Twitter, LinkedIn, and Instagram.