Community
Juneteenth 2022: What you didn't learn in history class
If you never learned about Juneteenth in school, you're not alone. There's so much about Juneteenth and Black History that has been deliberately erased from the textbooks that were meant to educate us. Join us in commemorating this important day by filling in some of those gaps with our curated list of what to watch, read, and listen to.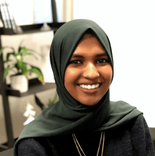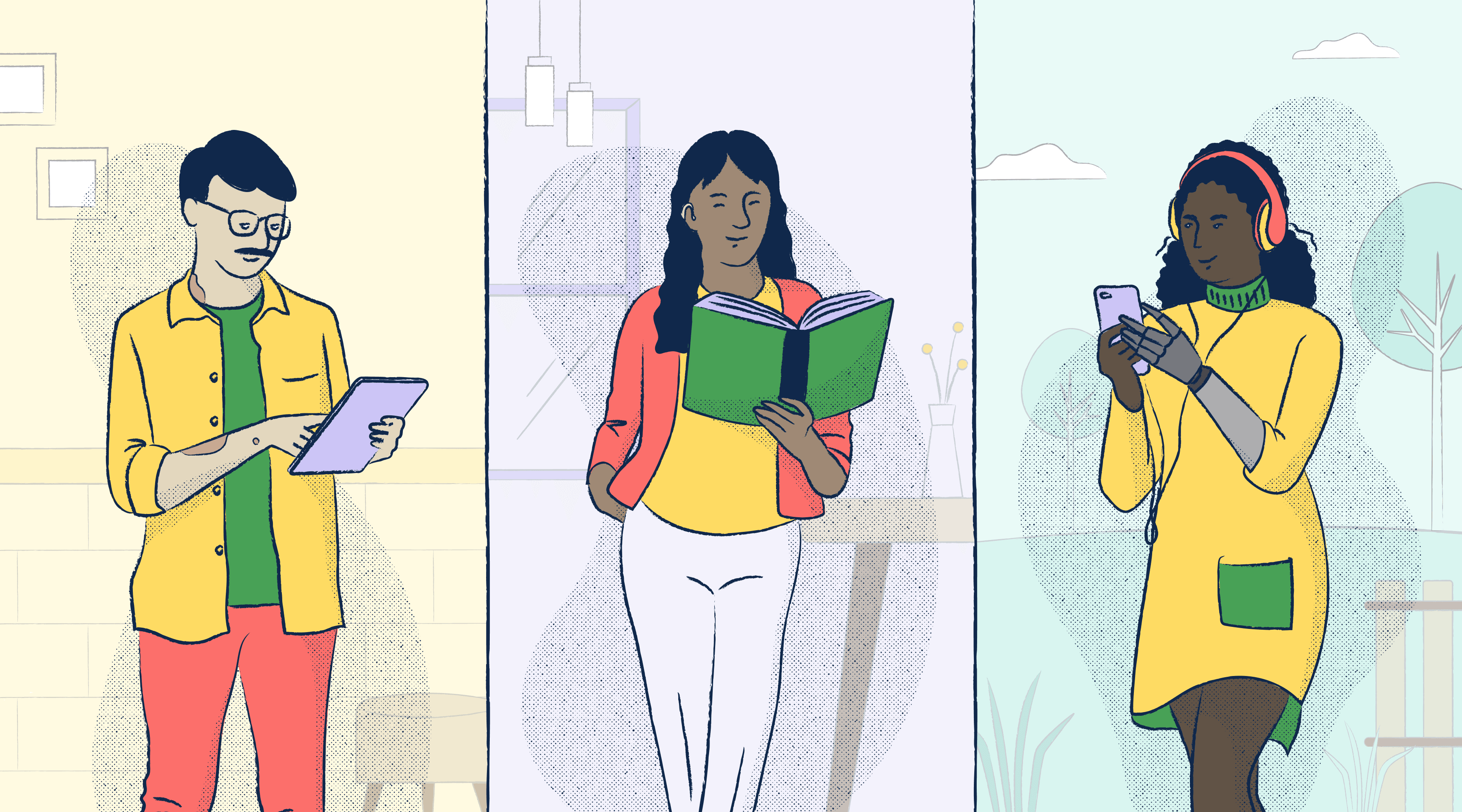 Today marks 157 years since the emancipation of the last enslaved African Americans in the United States. While this marks an important and pivotal moment in the country's history, the sad truth is that not many people, even in the U.S., know much about it.

If you're not familiar, here's what you should know: On September of 1862, President Abraham Lincoln issued what's known as the Preliminary Emancipation Proclamation, which offered an ultimatum to the rebel army—stop the fighting and rejoin the Union or all enslaved people in the rebellious states will be freed.
The deadline for this ultimatum was January 1, 1863, the date President Lincoln issued the final Emancipation Proclamation—not out of the kindness of his heart or because it was morally right, but in an effort to end the bloody Civil War. And it's important to acknowledge that the proclamation didn't immediately free any enslaved people. In fact, the state of Texas was barely impacted by the new law, which is why over 150,000 enslaved people were relocated there by slave owners who were looking to escape the Union army's control.
It took another 2 years for the U.S. to reach total emancipation—June 19, 1865, now known as "Juneteenth." While the date has long been celebrated as a holiday in parts of the country, it was only on June 17, 2021, that President Joe Biden declared it a national holiday.
On this day of celebration, it's important to reflect on the parts of history that are often left out, buried, and deliberately forgotten. There's no moving forward without confronting the truth of our past.
Here at Stark, we're commemorating Juneteenth by learning more about the history we thought we all knew. Whether you're a movie lover, a bookworm, or a podcast fan, this guide is for you.
For the movie lovers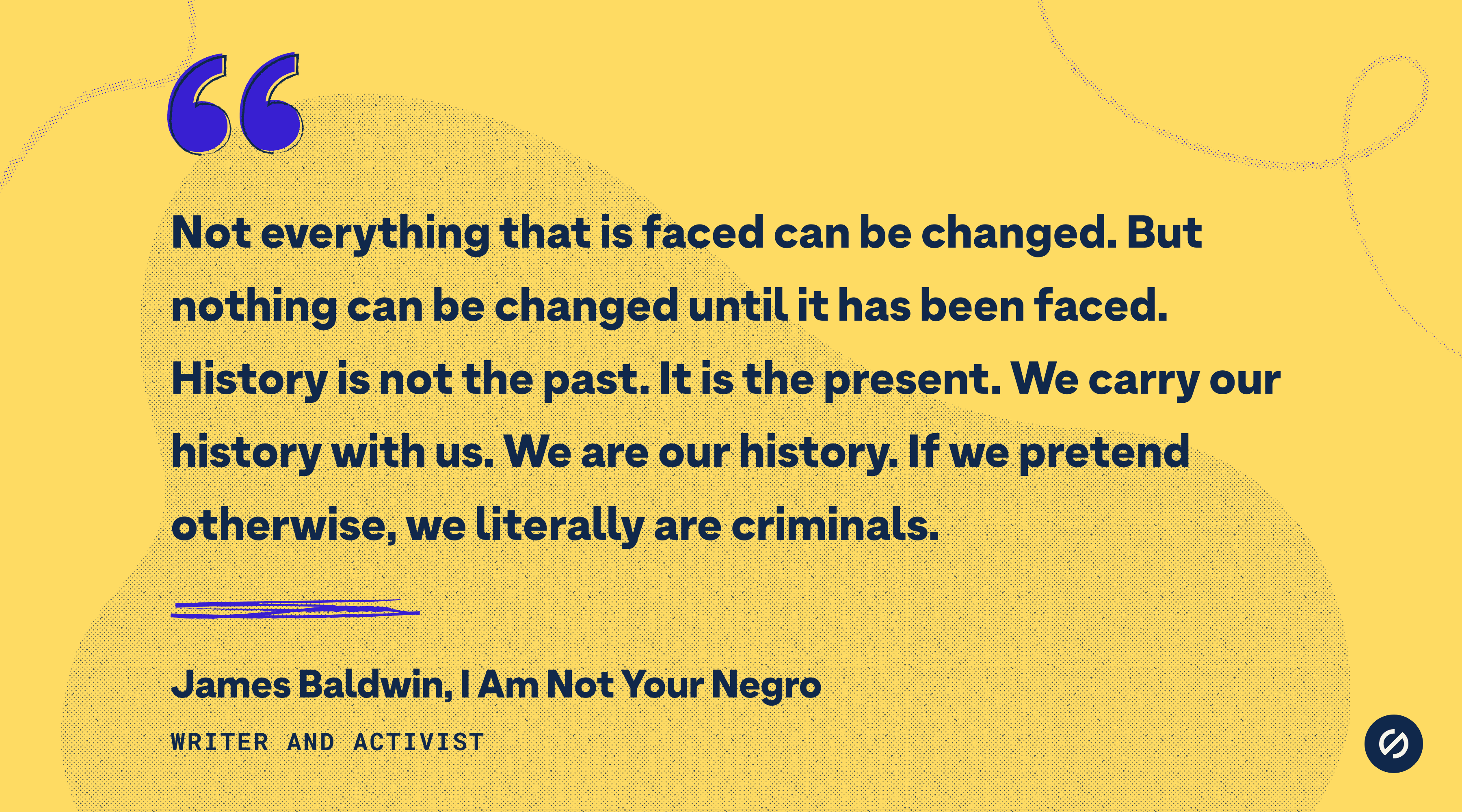 A 2016 documentary based on James Baldwin's unfinished manuscript Remember This House. The film explores the history of racism in the United States through Baldwin's recollections of the civil rights leaders Medgar Evers, Malcolm X, and Martin Luther King Jr., as well as his personal observations of American history.
Ava DuVernay's 13TH analyzes the criminalization of African Americans and the U.S. prison boom through the lens of scholars, activists, and politicians.
A 2021 docuseries about the 14th Amendment to the United States Constitution that explores the history of discrimination and the fight for equality in the US.

Comedian W. Kamau Bell hosts a docuseries exploring various communities around America. As he travels around the country, he sheds light on the unique challenges people experience within different race-based subcultures.
The Black Panthers: Vanguard of the Revolution
The first feature-length documentary to cover the Black Panther Party, its significance to broader American culture, its cultural and political awakening for black people, and the painful lessons wrought when a movement derails.
From May until November 1961, more than 400 black and white Americans risked their lives to deliberately violate Jim Crow laws in an effort to challenge a segregated interstate travel system. The Freedom Riders were met with bitter racism and mob violence along the way, sorely testing their belief in nonviolent activism.
Based on an adaptation of The Autobiography of Malcolm X, this film recounts the life and struggles of Muslim and African-American visionary activist, Malcolm X. It sheds light on his early criminal years, his time in prison and conversion to Islam, his leadership within the Nation of Islam, and his choice to leave the Nation shortly after his pilgrimage to Mecca.
In the face of violent racist attacks, Martin Luther King Jr. leads a protest in Alabama to secure equal voting rights via an epic march from Selma to Montgomery, Alabama, in 1965.
This film recounts the fight to end decades of discrimination and segregation. It's a definitive story of the civil rights era from the point of view of the ordinary men and women whose extraordinary actions launched a movement that changed the fabric of American life.
For the bookworms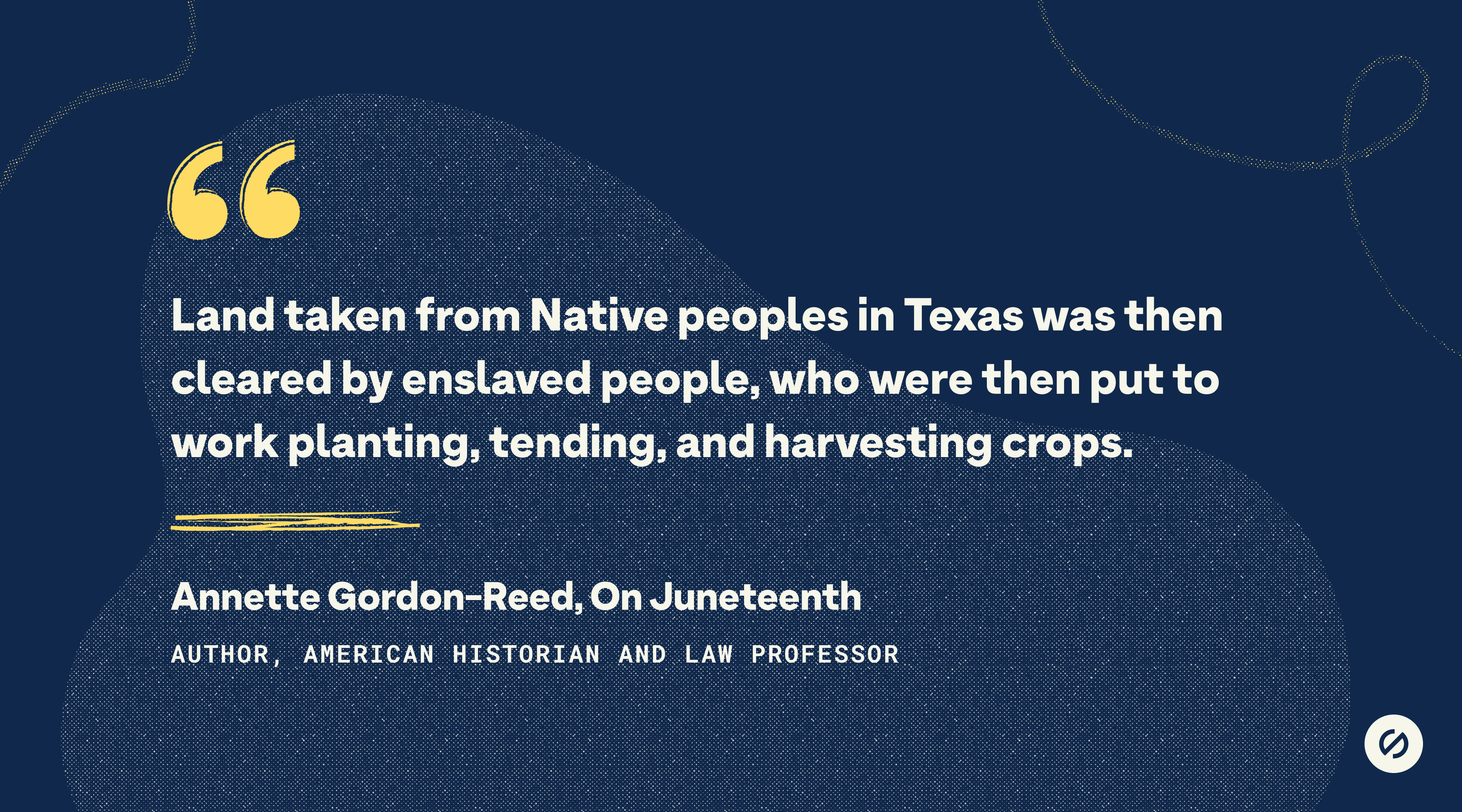 Annette Gordon-Reed's On Juneteenth provides a historian's view of the country's long road to Juneteenth, recounting both its origins in Texas and the enormous hardships that African Americans have endured in the century since.
A developmental history of the African-American struggle for autonomy and power discusses Black enslaved people and white indentured servants, the black founding fathers, the relationship between African Americans and Native Americans, and other issues.
Four Hundred Souls: A Community History of African America, 1619-2019
A chronological account of four hundred years of Black America as told by 90 of America's leading Black writers. This book fundamentally deconstructs the idea that Africans in America are a monolith. Instead, it unlocks the startling range of experiences and ideas that have always existed within the community of Blackness.
Caste: The Origins of Our Discontent
Isabel Wilkerson examines the unspoken caste system that has shaped America and shows how our lives today are still defined by a hierarchy of human divisions.
Ibram X. Kendi takes readers through a widening circle of antiracist ideas that will help readers see all forms of racism clearly, understand their poisonous consequences, and work to oppose them in our systems and in ourselves. This is essential work for anyone who wants to go beyond the awareness of racism to the next step: contributing to the formation of a just and equitable society.
Stony the road: Reconstruction, White Supremacy, and the Rise of Jim Crow
The abolition of slavery in the aftermath of the Civil War is a familiar story, as is the Civil Rights revolution that transformed the nation after World War II. But the century in between remains a mystery: If emancipation sparked "a new birth of freedom" in Lincoln's America, why was it necessary to march in Martin Luther King, Jr.'s America? In this new book, Henry Louis Gates, Jr., seeks to answer that question.
Stamped from the Beginning: The Definitive History of Racist Ideas in America
An in-depth look into Black history and anti-Blackness in America, from the arrival of the first enslaved people to the present. Ibram X. Kendi uses five historical figures who are integral to American and Black history, including founding father Thomas Jefferson and Civil Rights and anti-prison activist Angela Davis. Each figure is emblematic of the attitudes of their time and is a prominent figure in the fight either for or against abolition, segregation, assimilation, or equal rights.
Jubilee tells the true story of Vyry, the child of a white plantation owner and his Black mistress. Vyry bears witness to the Antebellum South in both its opulence and its brutality, its wartime ruin, and the promises of reconstruction. Weaving her own family's oral history with thirty years of research, Margaret Walker brings the everyday experiences of slaves to light in a novel that churns with the hunger, the hymns, the struggles, and the very breath of American history.
For the Podcast fans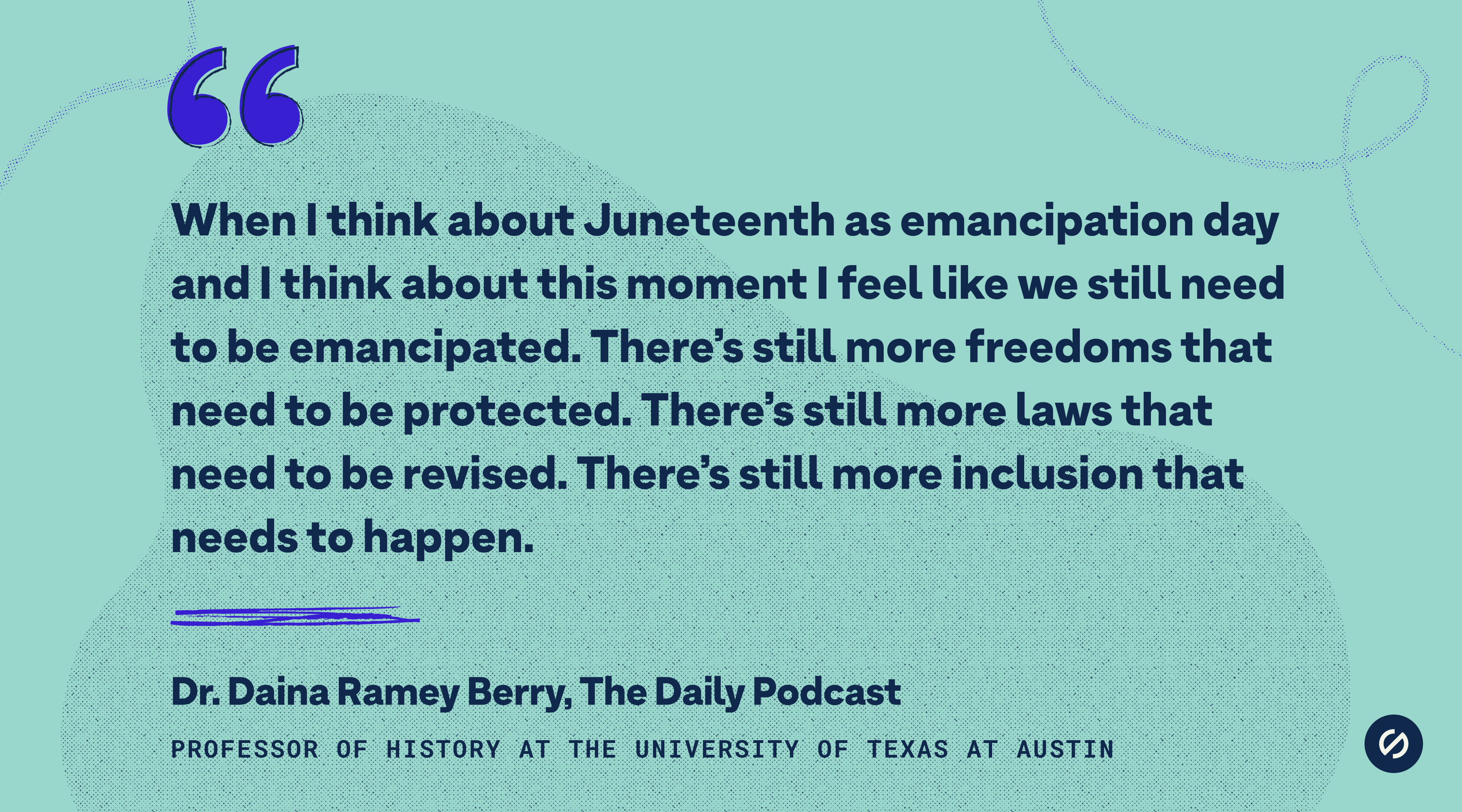 Black History Moments - What is Juneteenth and The Truth About President Lincoln
In this episode, the hosts of Black History Moments retell the story of President Abraham Lincoln's signing of the Emancipation Proclamation in 1863 and the events that led to what would eventually become Juneteenth.
Be Antiracist with Ibram X. Kendi - Ableism and Racism: Roots of The Same Tree
Dr. Kendi sat down with advocate Rebecca Cokley for a conversation on the intersections of ableism and racism in America, the historic civil rights legislation governing both, and what we can all do to advocate for a better future for people with disabilities.
Beyond Black History Month - Juneteenth: The Untold Story of One Man's Love
In this episode of Beyond Black History Month, host Femi Redwood meets with some of the descendants of freed African-Americans and learns how one man's love for his family and community helped continue the annual celebration and build a self-sufficient Black town.
Ben Franklin's World - Annette Gordon-Reed, On Juneteenth
Annette Gordon-Reed, native Texan and award-winning historian at Harvard University and Harvard Law School, discusses the early history of Texas and the origins of the Juneteenth holiday with details from her book, On Juneteenth.
NPR's Code Switch - A Taste of Freedom
Juneteenth commemorates the day that enslaved Texans found out — more than two years after Emancipation Day — that they were free. It's also a day known for celebratory meals and red drinks. But as the holiday becomes more widespread, the hosts of Code Switch wondered: Is there a risk that certain people (and corporations) will try to keep the food and lose the history?

The Daily - The History and Meaning of Juneteenth
The Daily's Michael Barbaro speaks with Dr. Daina Ramey Berry, a professor of history at the University of Texas about why Juneteenth has gained prominence at moments of pain in the struggle for Black liberation in America and what freedom means now.
1619 Podcast - The Economy That Slavery Built
Matthew Desmond, author of Evicted, and Jesmyn Ward, the author of Sing, Unburied, Sing, discuss the institution of slavery and how it turned a poor, fledgling nation into a financial powerhouse. In particular, they discuss how the cotton plantation was America's first big business and how "the whip" was not only behind the system but also built into it.
We hope you'll be able to bookmark and learn from some—if not all—of the films, books, and podcasts listed in this guide. It's on us to take the time, not just today but every day, to educate ourselves on these topics that have often been left out of our education system.
Looking for more ways to support Black communities this Juneteenth? Here are some things you can do:
Donate to relevant nonprofits and charitable organizations

Buy from local Black-owned businesses

Educate yourself on how to be an ally

Call your representatives to let them know you support important legislation like the John R. Lewis Voting Rights Advancement Act
If you're looking to donate to a reputable organization in support of Black communities The Juneteenth Foundation, Black Emotional & Mental Health Collective, and NAACP are just a few great options.
---
Note that in this guide you will find the original synopsis for all the films, books and podcasts shared to capture the true essence of each piece.
Want to join a community of other designers, developers, and product managers to share, learn, and talk shop around all things accessibility? Join our Slack community, and follow us on Twitter and Instagram.