Announcements
Search, Collections, and more in Stark's Public library
All about the newest updates to the Public Library, from Search, Collections and even a 'newly added' section highlighting our monthly updates.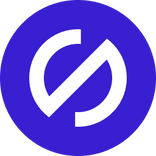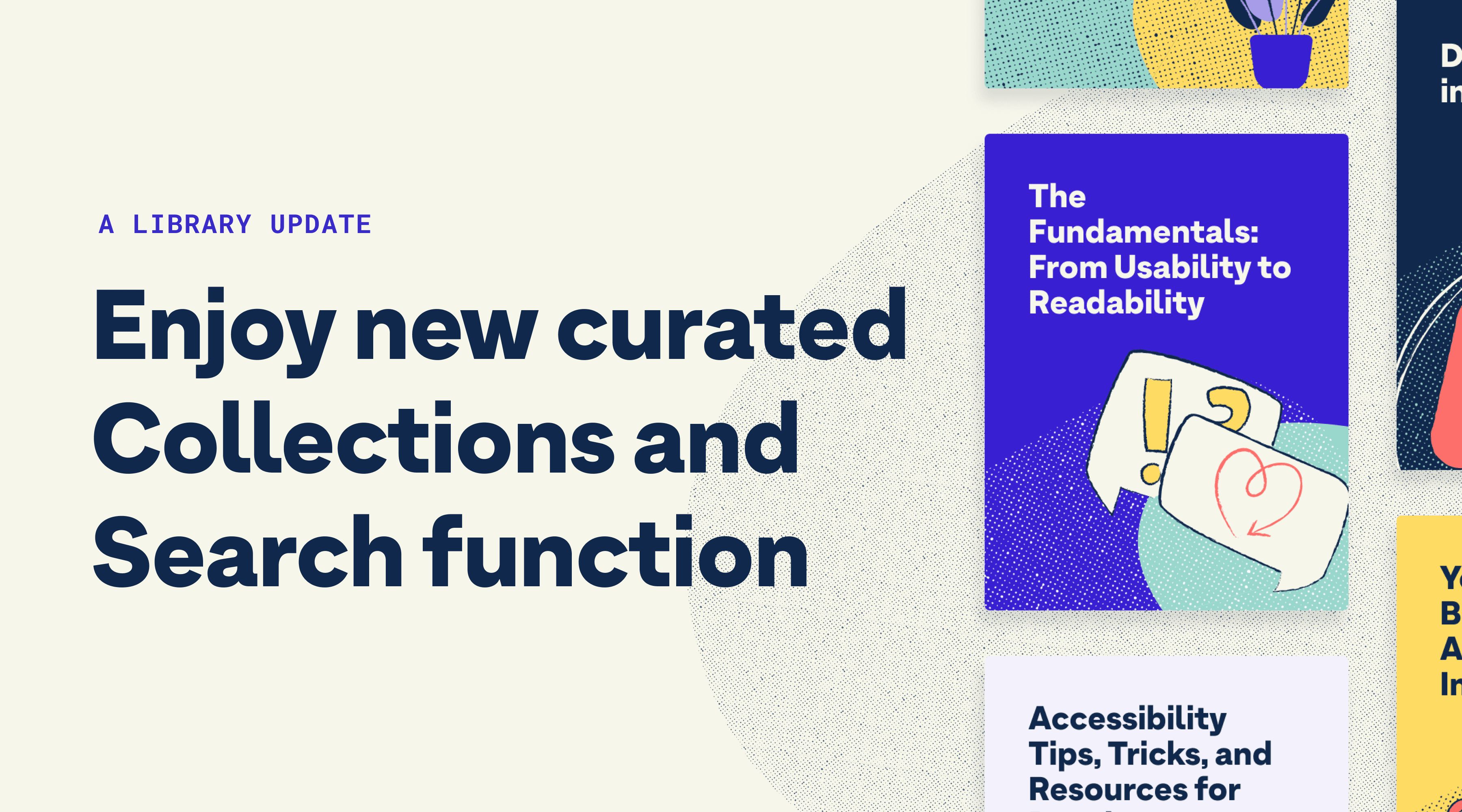 Earlier this year we shared how we're setting out to help shape the future of accessibility education and community—and the first major move towards that was opening up the virtual doors to our Public Library.
So far, with your incredibly helpful recommendations, we've been able to curate well over 1,000 accessibility content—from articles and tools, to courses and guides. This resource has in turn made it that much easier to learn and implement accessibility tips and guidelines into new and old projects alike.
In an effort to further your overall experience discovering all the library has to offer, we're thrilled to share some of the latest updates including: a highly requested search engine, collections of content with a wide range of topics, and a section highlighting "newly added" resources.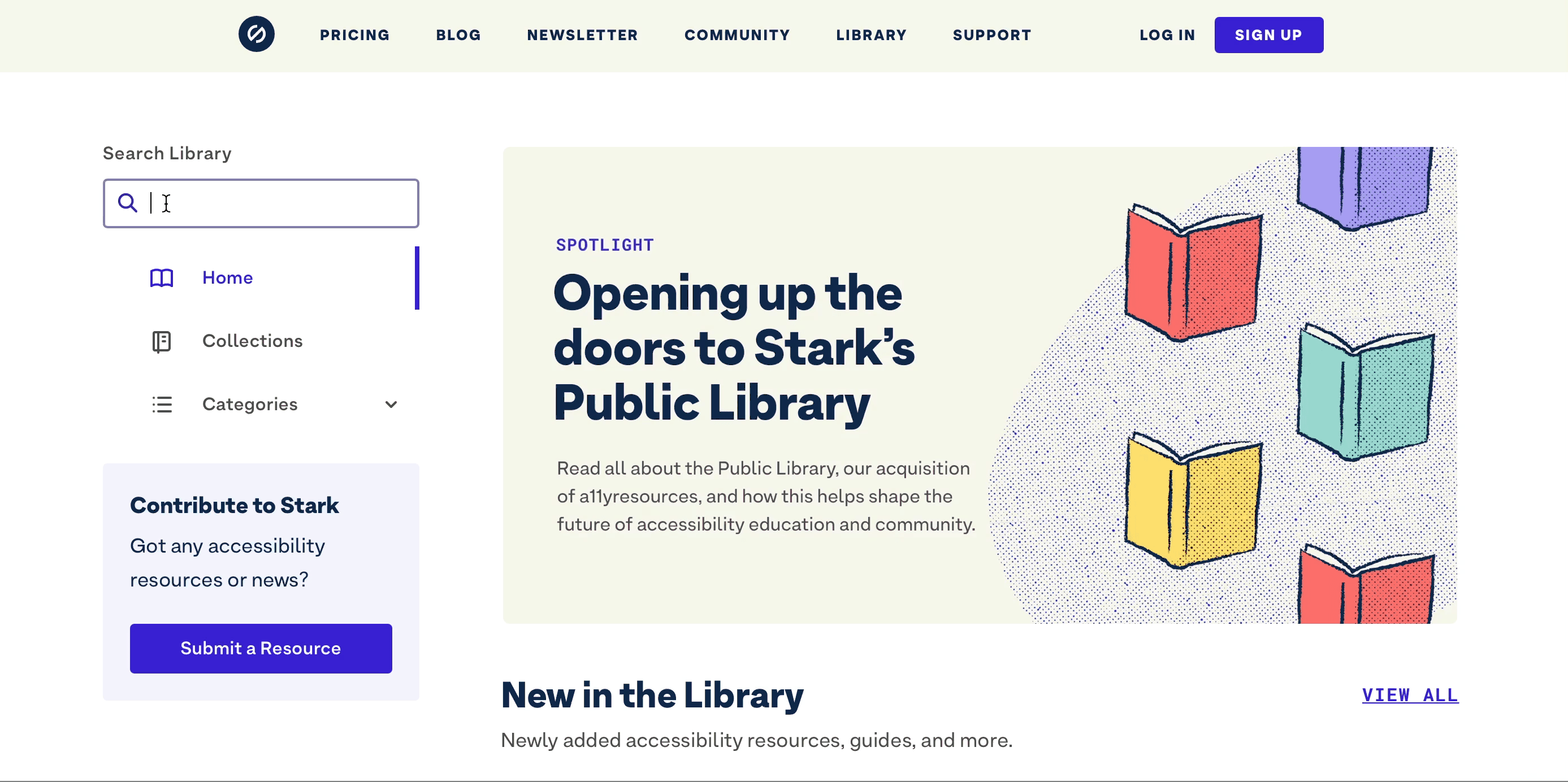 Search
Gone are the days where scouring the internet for accurate and critical accessibility related information is a tireless process. With our new search capability, you can simply type in any keyword or phrase (e.g. documenting accessibility, WCAG, or inclusive design), and watch as all types of content populate in a listicle manner—from articles and videos to guides and downloadable files.
As expected, our results page was designed to be accessible no matter how you navigate the internet. It allows for quick navigation whether you're pointing and clicking with a mouse or navigating with a screen reader—making it easier for you to find what you're looking for in a timely manner.
Once all of the items from your search are displayed you'll be able to easily review the category and author of each item (Blogs and Articles/UX Collective for example) and click on the result of your choice. Similar to our current structure, clicking on any search result item will take you directly to the sourced website itself…super easy right?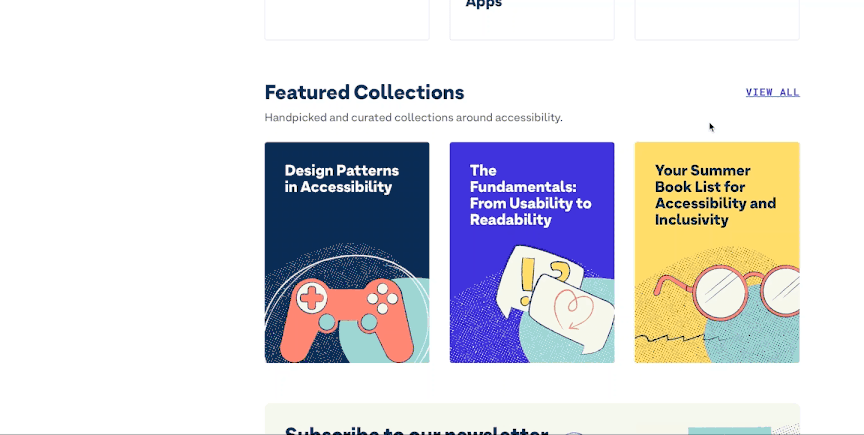 Collections
Next up we have Collections! With this update, you can now easily find bundles of hand-picked content around a specific accessibility related theme or topic. Simply click on any of the featured collection cards on the main page of the library to review the wide variety of resources on said topic. From "best practices for accessible email design" to "getting started with accessibility for developers", you can quickly find bundles of content that fit your profession, the specific topic you're reading up on, or the overall knowledge you're looking to consume.
Looking to find even more content around a similar topic? No problem! You can click away from one collection to another by selecting any of the other collections that peak your interest via the 'related collections' section of the page.
New in Library
Lastly, thanks to your recommendations (which you can send in anytime using the 'submit a resource' button on the sidebar), we've been able to actively update the library on a monthly basis, with new submissions coming in each week! These updates are now beautifully displayed on our home page under the 'New in Library' section to make sure that recently added resources are easily accessible and get the spotlight they deserve.
As soon as you open the Library home page you can either click through to any of the newly featured items or view all resources, which are displayed with the newest items listed first. Instead of actively trying to remember whether or not you've looked into a particular resource, this update will help you easily identify new content to explore or bookmark for later.
Alright, you have the latest updates! Head over to the Library, make a quick search, review your favourite collections, and explore some of our latest adds. When you've made your way around, let us know what you think or contribute to our growing library by submitting a resource here.
---
To stay up to date with the latest features and news, sign up for our newsletter. And as you're diving in to the new feature, let us know what you think!
Want to join a community of other designers, developers, and product managers to share, learn, and talk shop around all things accessibility? Join our Slack community, and follow us on Twitter and Instagram.