Announcements, Community
Stark named to the Fast Company World Changing Ideas List
We're thrilled to be named in not just one but four categories of Fast Company's 2023 list and want to celebrate this with you.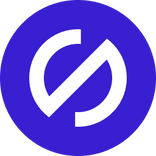 We got some nice news yesterday: Fast Company announced that Stark made the list for World Changing Ideas! Because it's directly related to the work that you do using Stark, we wanted to share and celebrate it with you.
Stark was actually named to the list across 4 categories. (Wow!) We're a finalist in the Enterprise and Software categories, and we received honorable mentions in the On the Rise companies and Small Business categories, too.
When we applied for the award, we told the folks at Fast Company about the awesome ways that you're using Stark to bring accessibility to your users. Clearly, they agree with us that you all are doing some world changing things! It's a huge honor for Stark to get this recognition, and we're blown away by some of the other big names on the list: NBCUniversal, UNICEF, Shopify, HP, Salesforce, NVIDIA, Seventh Generation, Nike, L'Oréal, PepsiCo and more.
(A lot of these fellow World-Changing companies are already using Stark. But for any of these companies that aren't yet using Stark, we're about to come knocking to say congrats, and hi! 😉)
We are so proud of what our team here is building every day at Stark — adding new features all the time to make it even better and easier for you to build for accessibility.
Just yesterday, we launched Sidekick, our new AI Assistant, which makes your accessibility work 10x faster. In the past couple of months, we've also launched new Focus Order, Alt-Text, and Typography updates, Stark for Firefox, more Vision Simulator scenarios, WCAG Audits and Reports. And stay tuned for a big, big update that's coming soon… we're over-the-moon about this next major launch!
Most of all, this recognition from Fast Company is a wonderful testament to the incredible ways all of you are bringing accessible products to billions of people daily, all around the world. Kudos to you! 💜
If you're not already there, please join us in our Slack community. We just added a new channel — #Accessibility-Win — so you can share the awesome accessibility work that your team is doing.